Our Project Thematic Focus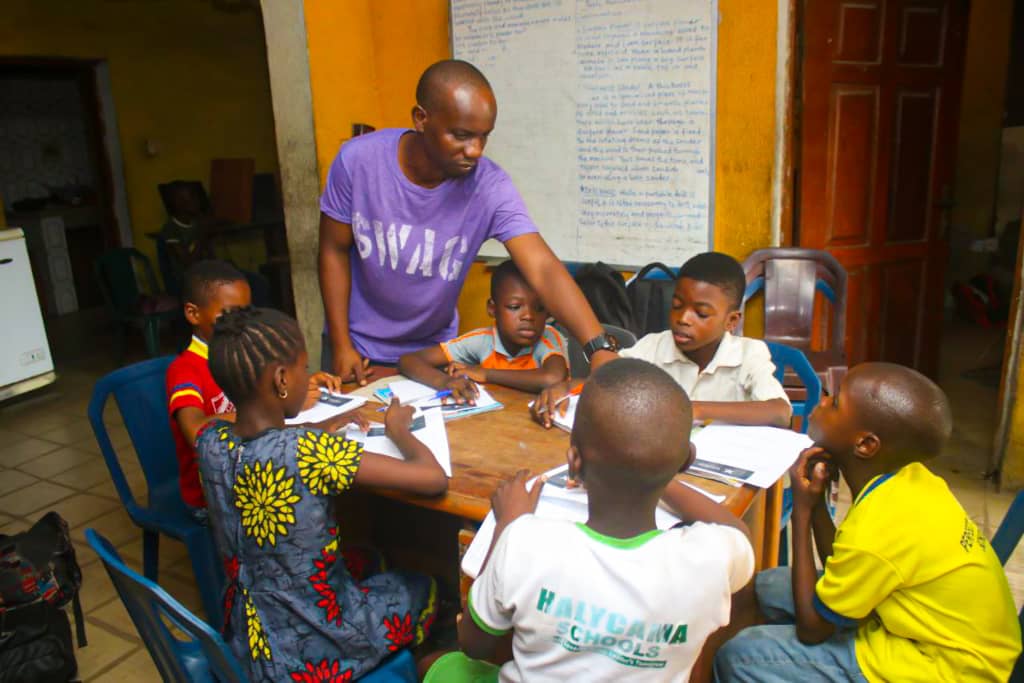 Nigeria has the highest rate of out-of-school children globally. UNICEF (2018) stipulates the excluded children from formal education at 13.2 million total population. The majority of these children have never been enrolled in a formal education system with a very high rate of de-enrolment due to socio-economic challenges. Our access to education works with street kids and out of school children in local communities in Lagos since 2009.
 This program uses free meals to attract children between ages 5-16 not enrolled in informal education for a literacy after school club held 3 times weekly at our facilities in the community. The second aspect of this program facilitates the enrolment of children in our program into formal educational structures. Over the years, we have had over 8,000 children pass through the program with over 70%  who went ahead to complete secondary education and over 40% go to higher education through scholarships from our various funders. Presently, we have over 5,000 kids in local communities on our waiting list.
Community Public Health Interventions
The major public health issues facing Nigeria are poor sanitation and hygiene, control of vector borne diseases, maternal and infant mortality, infectious and non-communicable diseases, sewage disposal, drug and substance abuse, alcohol abuse, environmental pollution, road traffic injuries, incessant doctors strike. 
Within this context, our health program mainly focuses on Malaria prevention and interventive projects which includes, community education, training of community health workers and the provision of preventive methods. We partner with other organizations in providing assistance to drug addictions within local communities, as well as work with mothers of young children in facilitating immunization as well as deworming for children under the ages of five.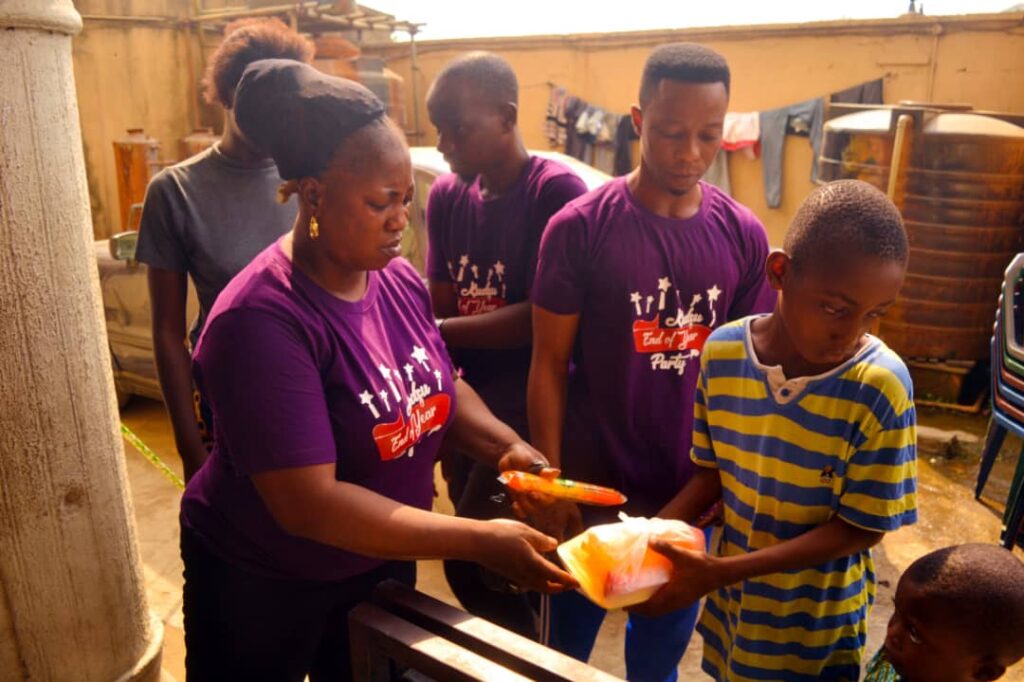 Small Scale Enterprise Development
SMEs (small and medium-sized enterprises) account for 60 to 70 per cent of jobs in most developing nations, in Nigeria, In Nigeria, Small and Medium Enterprises (SMEs) account for 48% of total Gross Domestic Product (GDP) generated in the nation which represents about half of the country's overall GDP. 
In the city of Lagos, over 60% of the overall population earn their livelihood in the small scale enterprise sector. This project provides technical support for small scale enterprises across local communities by providing seed grants (with external support) as well as basic business training for beneficiaries. Our core focus is assisting their enterprises to scale with focus on women
Community Led- Resilience Project
The University of Lagos Centre for Housing Sustainable Development supported by the Heinrich BöllStiftung Nigeria partnered with community members and other stakeholders in the preparation of a Community Resilience Action Plan (CRAP) for Ajegunle-Ikorodu community, an informalsettlementinLagos. TheUN-Habitat City RAP Tool has been used to generate priority actions that would improve the capacity of city residents to prevent, anticipate and respond to shocks and stresses from both natural and man-made occurrences. The specific objectives of the project are:
Assessment of relevant linkages between the various initiatives in the Lagos Resilience Strategy that can enhance community resilience and identification/selection of initiatives that are fit for purpose for community-based intervention in Ajegunle Ikorodu.
Mapping of a community to establish its socio-economic profile,state of infrastructure, experiences and responses to flood incidents and the Covid19 pandemic.
Engagement with the community to prepare a "community resilience needs assessment" using secondary data and oral histories.
Development of an action plan in response to identified resilience gaps in the community.
Preparation of a funding plan and administrative framework to implement the action plan.
To this end, we are offering technical support to the Ajegunle Ikorodu community in building community-driven-people-public-private partnerships for the actualization of the various priorities areas as identified by the community. From 1st of May 2022, this project will be piloted in another local community known as the Bariga community also in Lagos, Nigeria.
Internally Displaced Persons Integration
Internally displaced persons are persons who are forced to leave their house but remain within their country's borders. Overall, Africa has the largest number of IDPs in the world. Nigeria has the third highest number of internally displaced persons (IDPs) in Africa. In 2020, it counted 2.7 million internally displaced people. The majority of this displacement are happening in the north-eastern part of the country as a result of the Boko Haram terrorism. 
The IOM (2019) report suggests that many of this population after living in uncertainty formally known as protraction for over a decade are beginning to move to urban areas globally in search of safety and opportunities to start a new life. In Nigeria, there is no structural support to assist this group, therefore, they are susceptible to further vulnerabilities in cities. Our integration program supports IDPs transition from temporary living when they get to cities to accessing more stability through our various collaborations with religious organizations and local communities.
Lots Charity focuses on three major programmes that are critical in improving the health of Nigeria's most vulnerable families and communities
LOTS literacy supplementary classes