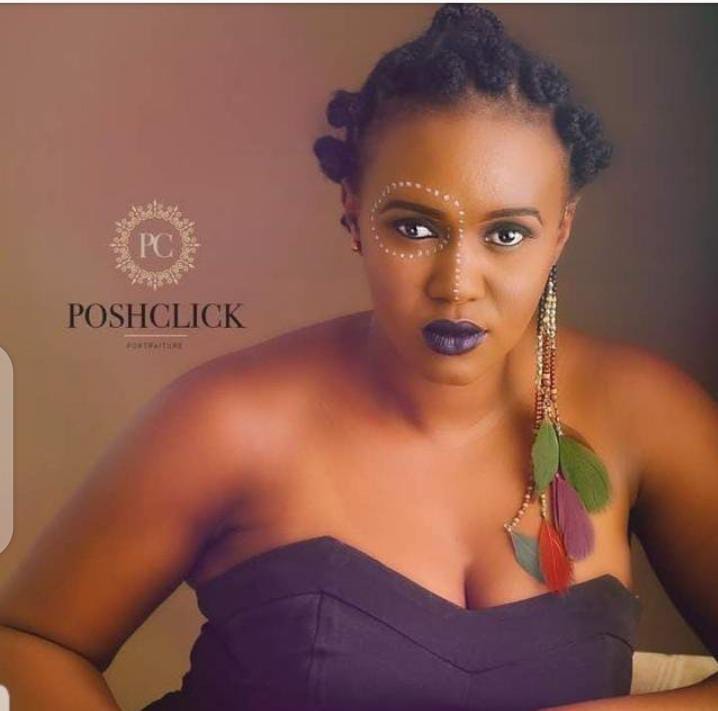 Tolulope Sangosanya suffered dyslexia as a child, which impinged on her self-esteem, making her believe she won't amount to anything great in life. Her bitter life experiences and needs as a child inspired her to start the LOTS Charity Foundation. She studied Mass Communication at the Olabisi Onabanjo University in Ago-Iwoye, Ogun State. She is very driven, visionary and has a heart of gold. Today she is building a refuge within the refuse with her Lots Charity Foundation
Early preparations
I had dyslexia as a child. I couldn't read until I was 10. I had failed so bad in primary school so much that I wasn't sure I was going to do well in secondary school let alone university. I couldn't pronounce the word "The" at age 9. I didn't know God was preparing me for what I do now. My grandfather taught me how to read English and Yoruba for 2hours daily for 2years. The strategy my grandfather used is what we still use at LOTS Resource Center today. We have used that strategy to teach children how to read and write according to their capacity not age.
Passion for philanthropy
I didn't go to school to be a social worker or a philanthropist. I thought I was going to have several businesses from fashion to photography .I tried most of the business while in the university, but nothing filled me up more than the fulfillment I felt, when I fed 300 children in 2006. I knew I was 'Home' when I got to DUSTBIN ESTATE in 2008. I remember 'stealing' my younger sister's toy to give to another cousin whom I thought didn't have. I was trying to redistribute 'wealth' even as a child. Nothing made me feel this will be my life's mission. Discovering my life's purpose was more like an accident, i can't even claim glory for it.
Finding balance
Lots of Things was registered as a business name before I got the idea for LOTS Charity Foundation. I'm an entrepreneur by nature; I bought and sold lots of things as an undergraduate. I needed an umbrella name to give to all I did. They were not related, hence the name L.O.T.S –Lots Of Things.
When LOTS Charity Foundation came to be, I knew I had to raise funds for the initiative and I was too proud to ask anyone for help. So all I had made from the other things I did went into registration and into the first few event LOTS Charity Foundation organized. Since LOTS Charity Foundation commenced operation, Lots of Things declined a bit in operation .I could only focus on one thing per time. I am first a social entrepreneur before my entrepreneurial side comes to life. I ask myself, if I have 24 more hours to live what would I rather do? Make money or give money? Giving tops my chart every time
My greatest influence
I have had many people who have impacted my life. From my grandfather who taught me how to read to my biological father who rewarded me for everything, I excelled in. I also will mention Fela Durotoye who taught me to make my personal gifting to be used for national benefit. Professor Wale Omole gave me a life road map. There is nothing that I do today that professor didn't know about 10years ago. He always said "Tolu, nothing must go to waste". He taught me how to love me. Professor made sure I read two books weekly and we met to review the books. "Tolu, you have to decide to decide. This was one of his sayings that gave me constant headache and left me without sleep. We had 2 years of qualitative mentoring sessions and I cannot trade the lessons of that era for a billion naira.
Discovering Dustbin Estate
In 2007 after feeding 1000kids at Oko Baba on my 25th birthday, a spirit in me told me we would be going to Ajegunle next .I didn't know my way there. I called Praise Fowowe who linked me up with Christopher who then took me to the place we now call Dustbin Estate. When I met with Christopher I told him to take me to the dirtiest place he's ever seen. Till date, I still question why I thought of dirt. There is a spirit in every man that speaks and i am just blessed to be in tune with mine.
Final words
All human being were created to come solve problems. The human race cannot be complete without you discovering your purpose and fulfilling it. Nobody was made to just come 'occupy space', we are all part of a body, hence collective responsibility. Nigeria needs us to rise and shine